In our latest instalment of "Product Spotlight" by PL Talents, we delve into the realm of Cards-as-a-Service (CaaS) — a pioneering shift in the tech landscape that's simplifying the way companies launch and manage card programs.
The brainchild behind this transformative innovation? Pliant, a company based in Germany.
—
What exactly is CaaS?
At its core, CaaS offers companies an avenue to seamlessly initiate card programs, sidestepping the multifaceted challenges traditionally tied to such ventures. Whether it's the intricate maze of regulatory guidelines, the hurdles of establishing banking ties, the onus of compliance adherence, or the intricacies of technical assimilation — these have often proved daunting, especially for newcomers in the payment sphere.
Pliant's Cards-as-a-Service (CaaS) is a transformative offering that combines technical excellence, regulatory expertise, and an in-built banking infrastructure. This empowers companies to concentrate on innovation and enhancing the user experience. The objective? Empowering businesses to leverage a full spectrum of payment cards while delivering a host of benefits tailored to meet consumer demands and company objectives. Furthermore, it serves as a valuable resource for strategic planning.
We dove more into CaaS with the team from Pliant, to find out how it came about and what's in store next for the company.
—
How did CaaS come about and what prompted the founders to start the business that has since grown so much in popularity?
In the fast-paced realm of fintech, innovation is the name of the game. Founded in 2020 by Malte Rau and Fabian Terner, Pliant is a best-in-class digital credit card provider.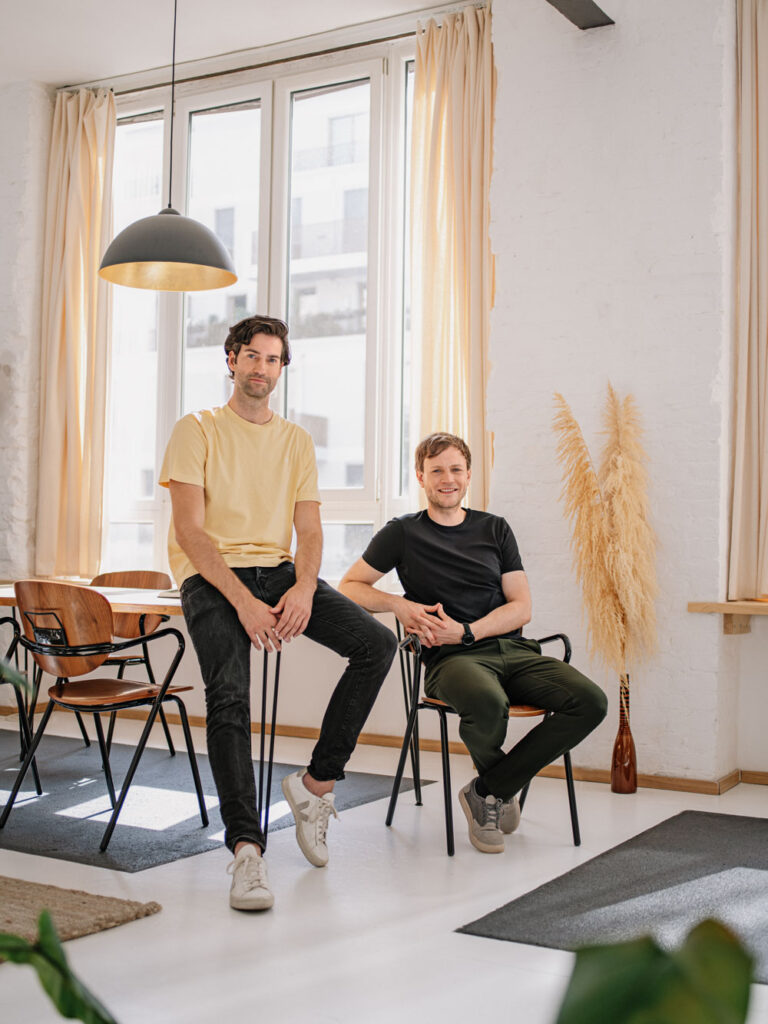 At Pliant, staying at the forefront of the market is part of our DNA. We're committed to providing the best-in-class digital credit cards, and this has led us to enter Cards-as-a-Service (CaaS), a strategic addition that **enables other companies to issue their own credit card solution quickly and modularly, while leveraging our B2B expertise.
Three factors prompted this evolution:
DNA of excellence: Our dedication to delivering top-notch products compelled us to extend our offerings. We wanted to enable other businesses to harness the power of our solution and of our expertise in the B2B credit cards industry.
Seamless infrastructure: With a robust API infrastructure already in place, it was a no-brainer to leverage it further. By making our platform accessible to other service providers, we ensure that our resources are put to their best use.
Amplifying opportunities: Collaborating with strategic partners allows us to tap into a vast network of businesses and unlock new opportunities. This expansion not only benefits us but also enriches the fintech ecosystem.
Could you provide us with an example where a company designed their own card program using Pliant's offering?
Our Cards-as-a-Service (CaaS) solution has been the catalyst behind the transformation of numerous companies. Here's how two of our partners, Candis and Circula, have harnessed Pliant's offering by launching their own card propositions.
Candis: Simplifying Financial Management
Candis, a German invoice management tool, is on a mission to simplify financial management. Their cloud-based solution streamlines manual financial tasks with just a few clicks: reviewing, approving, and paying invoices becomes a seamless, automated process.
Among the factors that sets them apart is their integration with Pliant's CaaS. Since the beginning of 2023, Candis has empowered businesses with Visa credit cards, powered by Pliant's CaaS.
The results have been compelling:
Seamless integration: Candis' Visa cards seamlessly integrate with their existing invoice management system. This integration offers users a comprehensive financial management solution.
Diversified revenue stream: With Pliant's CaaS solution, Candis was able to implement a new revenue stream generated via business credit cards.
Optimized cash flow: Flexible payment options and credit terms provided by Candis' Visa cards help businesses optimize their cash flow and overall financial health.
Circula: Revolutionizing Travel Expense Management
Circula's innovative approach to expense management is revolutionizing how companies handle travel-related expenses. And at the heart of this transformation is Pliant's CaaS.
Circula's journey with Pliant has empowered them to:
Simplify expense tracking: With Pliant's support, Circula has simplified expense tracking, making it easier for businesses to manage their travel expenses.
Enhance efficiency: Automation and real-time access to transaction data have significantly enhanced efficiency in travel expense management, saving businesses time and resources.
Improve compliance: Circula's partnership with Pliant ensures that companies can effortlessly adhere to expense policies and regulations.
(For more Pliant case studies, click here)
What's the difference between a simple credit card issued by a bank vs Pilant?
In the world of plastic and payments, not all cards are created equal. Traditional bank-issued credit cards have long been the norm, offering a basic set of services. But in the era of innovation and customization, Pliant has created an offer that is innovative and easy to implement for their partners.
Here's why Pliant stands head and shoulders above the traditional bank-issued plastic:
Instant issuing, zero waiting: Bid farewell to the extended wait times typically associated with traditional banking institutions. Pliant's CaaS empowers your customers to instantly issue their virtual and physical cards through our technologically advanced application. With just a few clicks, your clientele gains immediate access, ushering in a new era of convenience.
Empowering Card Management: Our platform places the control of card management firmly in your hands. Through our sophisticated app, you gain comprehensive oversight of your cards. Whether it's blacklisting or whitelisting specific merchants, adjusting credit limits on the fly, or blocking cards for security purposes, our solution offers an array of card management possibilities, ensuring you have precise control over every aspect.
Compliance and Risk Made Effortless: Navigating the intricate landscape of compliance and risk control is often a daunting task. However, Pliant's CaaS solution simplifies this process by encompassing all necessary compliance and risk assessments required for seamless customer onboarding. Our digital approach expedites the onboarding process, allowing you to adhere to regulatory standards with ease.
Real-Time Control and Reporting: At Pliant, we empower organizations with real-time oversight over card expenditures, robust reporting capabilities and preaccounting features. You're in control: track and monitor expenses as they happen, streamline pre-accounting processes, and access detailed reports to make informed decisions. We're putting you firmly in the driver's seat of your financial journey, ensuring that every aspect of card management is at your fingertips.
Integration that Matters: What sets Pliant apart is that it seamlessly integrates with existing accounting and expense management systems, streamlining financial operations. We're not here to disrupt your workflow; we're here to enhance it. Plus, we offer attractive benefits such as competitive terms, cashback rewards, and exclusive partner offers.
Unlike traditional bank-issued cards, our CaaS solution offers seamless integration and advanced functionalities that are fundamental in today's landscape.
Our commitment to excellence resonates with businesses seeking a comprehensive and user-centric corporate credit solution. Pliant isn't just a card; we're a financial partner on a mission to redefine the way you do business. With instant card issuance, comprehensive card management, and simplified compliance, we empower you to navigate the complexities of corporate finance with ease.
Is there anything you can talk about when it comes to new developments at Pliant? Anything that your team is particularly excited about?
As evidenced by our recent partnerships, CaaS is propelling us forward. We continue to consolidate our position in international markets while nurturing organic growth.
Looking ahead, we are focused on enhancing our existing offering by actively listening to our customers and learning from their feedback. We're also gearing up to introduce new features that cater to specific segments with unique needs.
Our vision is clear: we aim to build on our strengths and elevate our best-in-class corporate credit card offering. We are dedicated to pioneering innovation, so you can expect even more from Pliant in the future.
—
PL Talents is your tech recruitment specialist in Germany. Speak to one of our experts today.